16.11.2023
Located in the west wing of the Palais de Chaillot, on the Place du Trocadéro, the Musée national de la Marine unveils its new exhibition, a surprising journey between land and sea: it is hard to imagine that this brand new equipment, equipped with an innovative and multi-sensory itinerary, is one of the oldest museums in France, born under Louis XV and therefore more than 250 years old. Through a completely renovated route, the visitor can enjoy a unique and exciting experience, designed for a public of all ages, from novices to sea and nautical enthusiasts. A place of wonders, curiosity and culture, which allows the general public to get to know the the most authentic dimension of France's maritime vocation, conveying the taste for the sea through the words of the men and women who have written the history of the sea.
LAMPARREDO's contribution is already visible in the first section, the exhibition showcases: 'Vitrines'.
Up to 9 metres long, they contain over 30,000 objects, including scientific and technical instruments, objects decorative objects, models, photographs, sculptures, paintings and even furniture, displayed to illustrate the history of the French navy, the evolution of the art of navigation and also the wealth of sculpture naval sculpture.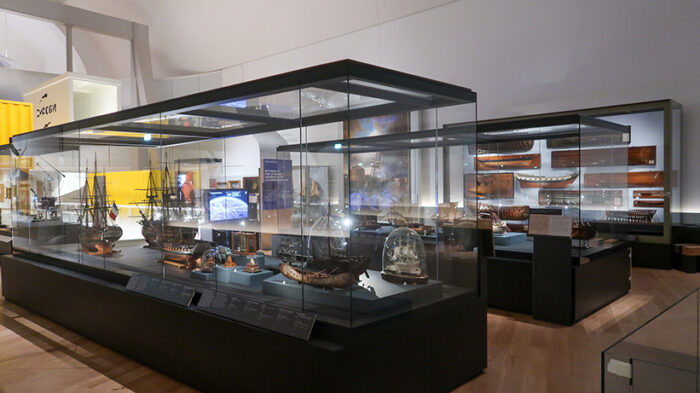 The visit to the museum proper begins with a large choreographic structure by LAMPARREDO: 'Cocque de Bateau', which replicates a life-size stylised ship's prow, where visitors can enter an immersive marine environment and learn about the sea. full-size, where visitors can enter an immersive marine environment and learn about the sea through a film projected on a large hemispherical screen that overlooks the space and multiplies the points of view.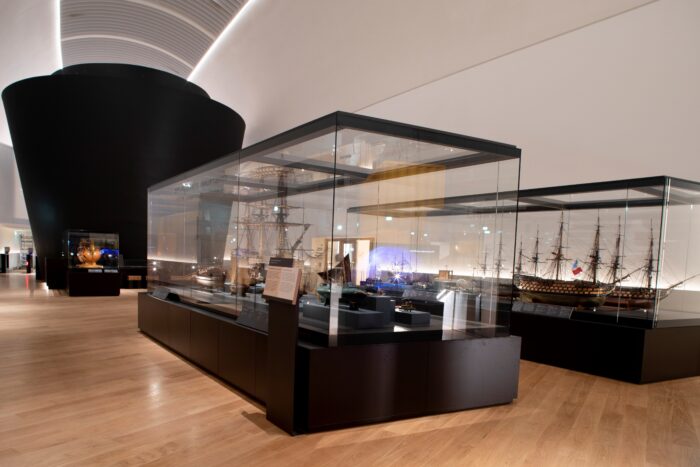 Finally, the third section realised by LAMPARREDO is 'La Gran Vague', a big show in the heart of an area dedicated to storms and shipwrecks. An interactive and lively place, where the visitor enters a space dominated, precisely, by an immense wave, and is transported a thousand miles from land. Here one experiences the danger of the sea, thanks to testimonies, monumental works and objects from famous shipwrecks, found thanks to underwater archaeology missions.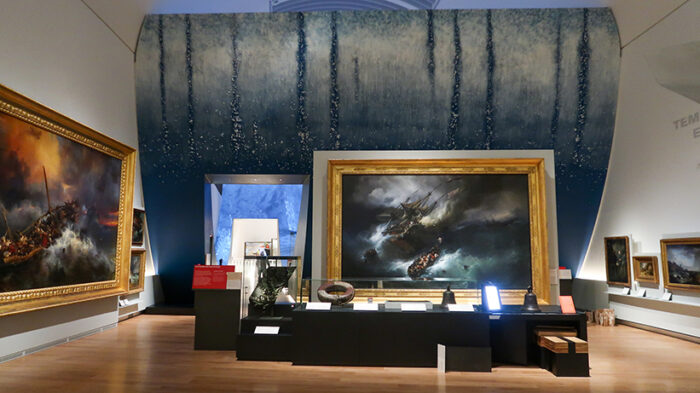 Photo credits © Musée national de la Marine/G. de Carvalho